Here at Air Conditioner service Company,
we have been installing and maintaining
solar powered air conditioning for 10 years.

When it is hot outside, the sun is providing
energy to power the equipment that operates
the air conditioner's motors and control circuits.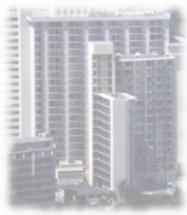 Throughout a hot summer day,
enormous amounts of energy
are available from the sun.

In the city, where there is no shade,
there is much sunlight to produce electricty
using solar panels.